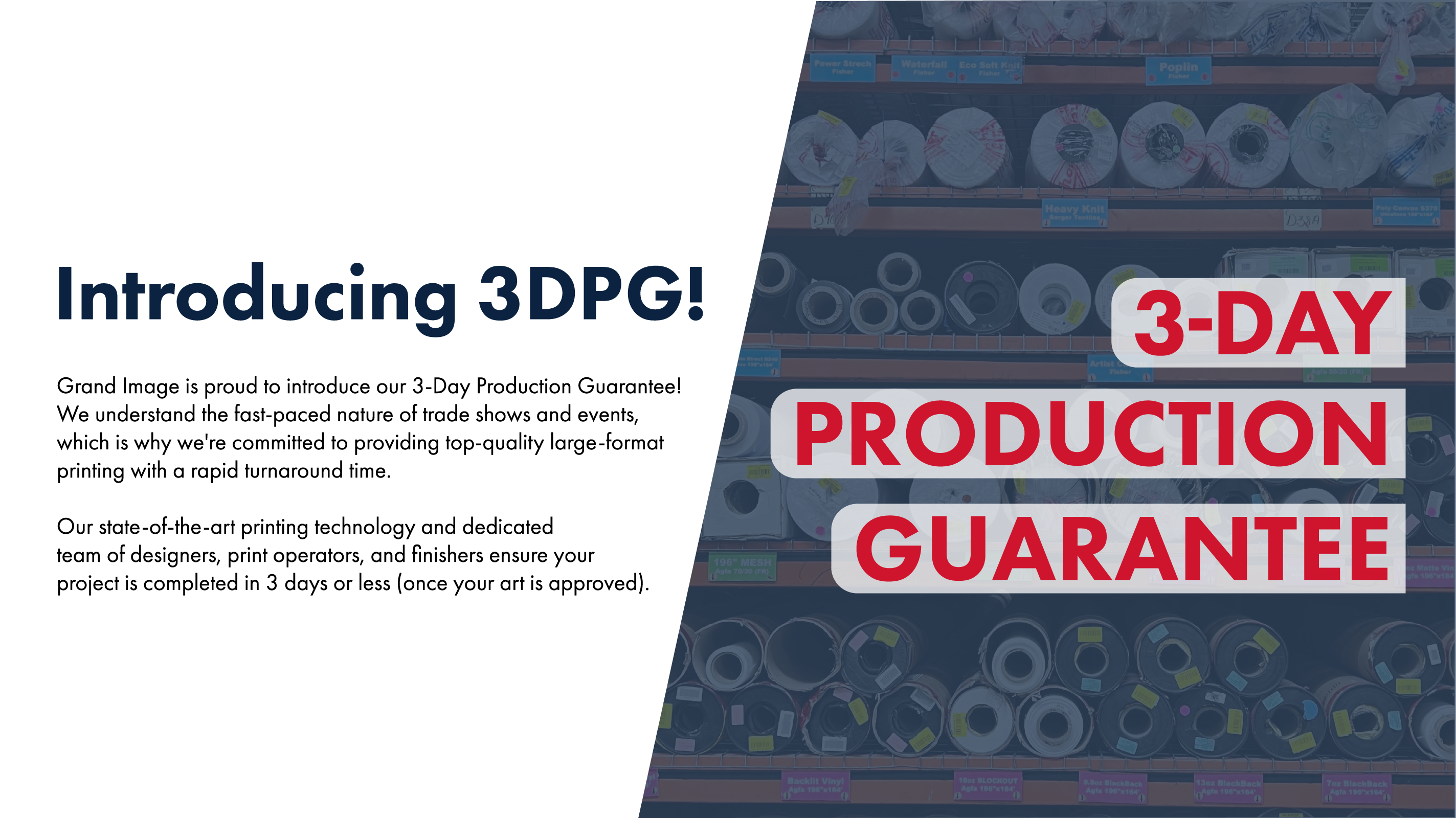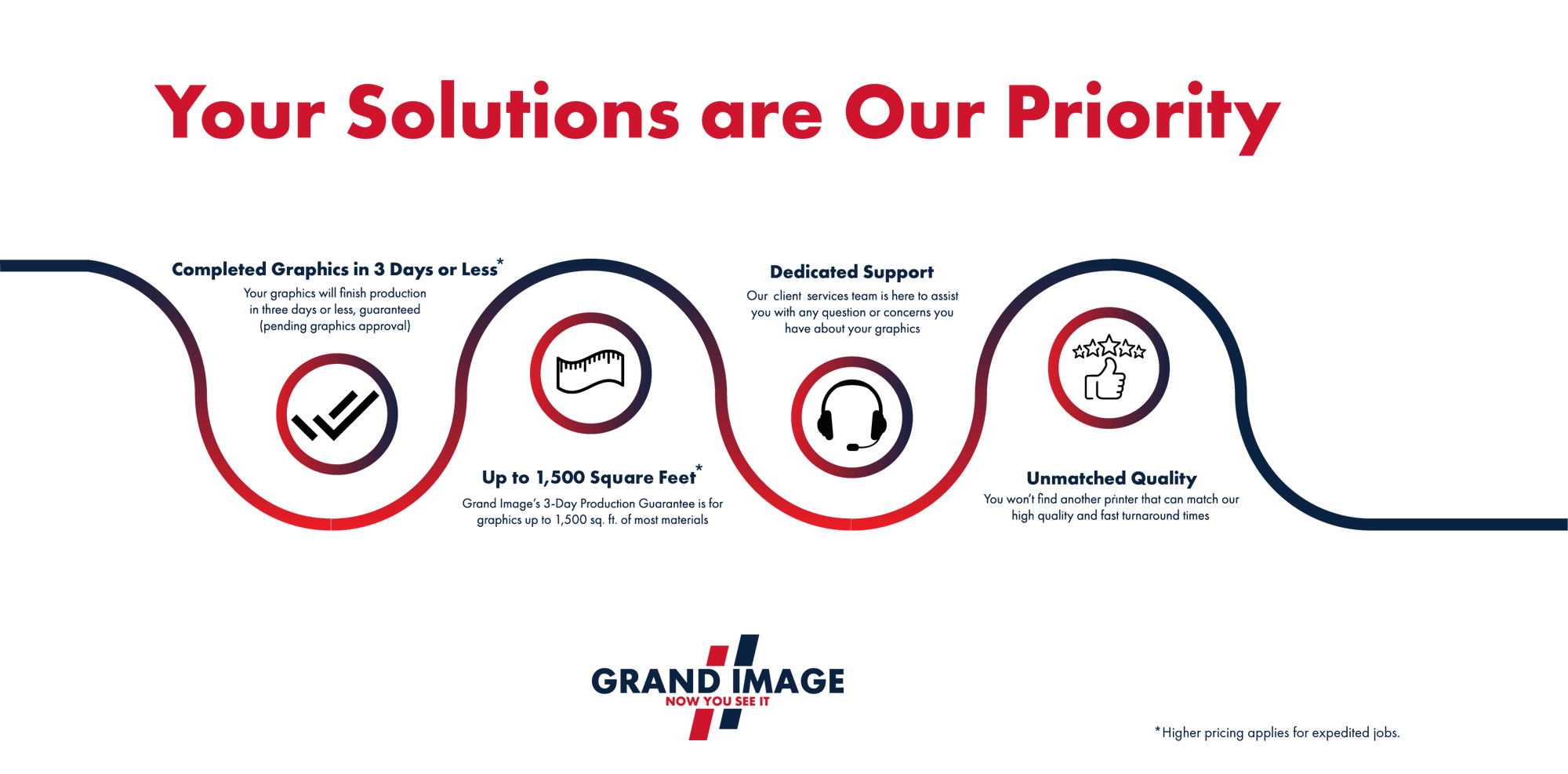 Grand Image's 3-Day Production Guarantee is an opt-in program that is designed to give you peace of mind when it comes to your large-format printing needs. When opting into this program, we guarantee to finish production on any two-dimensional prints up to 1,500 square feet within 3 days, pending graphics approval and approved payment terms.
With our experienced pre-press department, advanced printing operators, and skilled finishers, we can take your project from start to finish entirely in-house.

Ready to start your next project with Grand Image, Inc.?
Get started today by requesting a quote below!